Production of hot metal at the Blast Furnace No. 4 operated by ArcelorMittal Zenica plant in Bosnia and Herzegovina was successfully restarted on June 26th 2018 after a comprehensive rebuilding. The contract for the project was signed by ArcelorMittal Zenica and Danieli Corus in early 2017 as part of a modernization program for the plant that also included upgrades for downstream as well as upstream facilities.
The project completion was marked with a Ceremony "The Future Begins Here" that was attended by over 200 guests, including the Prime Minister of the Federation of Bosnia and Herzegovina. During his speech, ArcelorMittal Zenica CEO, Biju Nair pointed out the importance of the project for the area: "This is another very important step on our journey to build a long–term, sustainable future for steelmaking in this great industrial city, Zenica. It confirms our firm commitment to the future that begins here and today."
Federal Prime Minister, Fadil Novalić: "I think this is one of the biggest projects of this Company. CEO of ArcelorMittal Zenica, Mr. Biju Nair said we love Steelworks and the truth is that we feel insecure when the Blast Furnace is out of operation. Today, we are particularly pleased and in the next 15 years the Blast Furnace is to provide steel production and new workplaces as well. I would like to thank the management of ArcelorMittal who started this project in these rough times", said Novalić.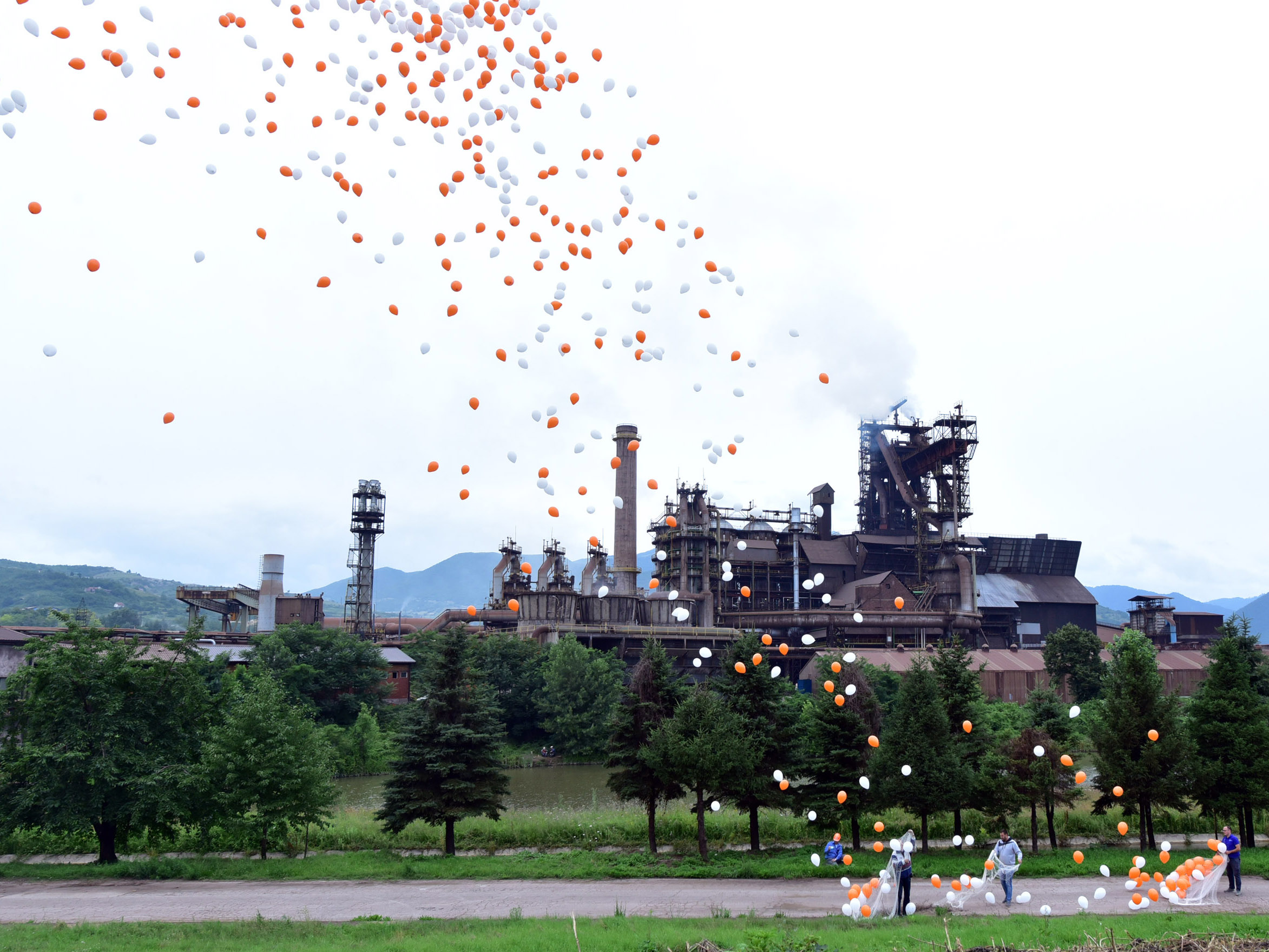 Nico Bleijendaal, CEO of Danieli Corus: "Danieli Corus specializes in this type of work. Considering the fact that it is a complicated, 24 hour, technically demanding job, with many technical and safety challenges, it is not always possible to maintain a team spirit to the end, but in this case, it happened. Very good cooperation has resulted in a successful Rebuilding of the Blast Furnace in ArcelorMittal Zenica".
The 2000 m³ Blast Furnace was rebuilt in–kind to its existing design from the tuyere belt upwards. The hearth was revamped based on a new design by Danieli Corus. The project scope also included repairs to parts of the hot blast system and cast house, as well as upgrades to the Furnace's process instrumentation. The rebuilt Furnace will produce an annual output of 1.1 million tons of hot metal, with substantial headroom capacity accommodated for in the design.