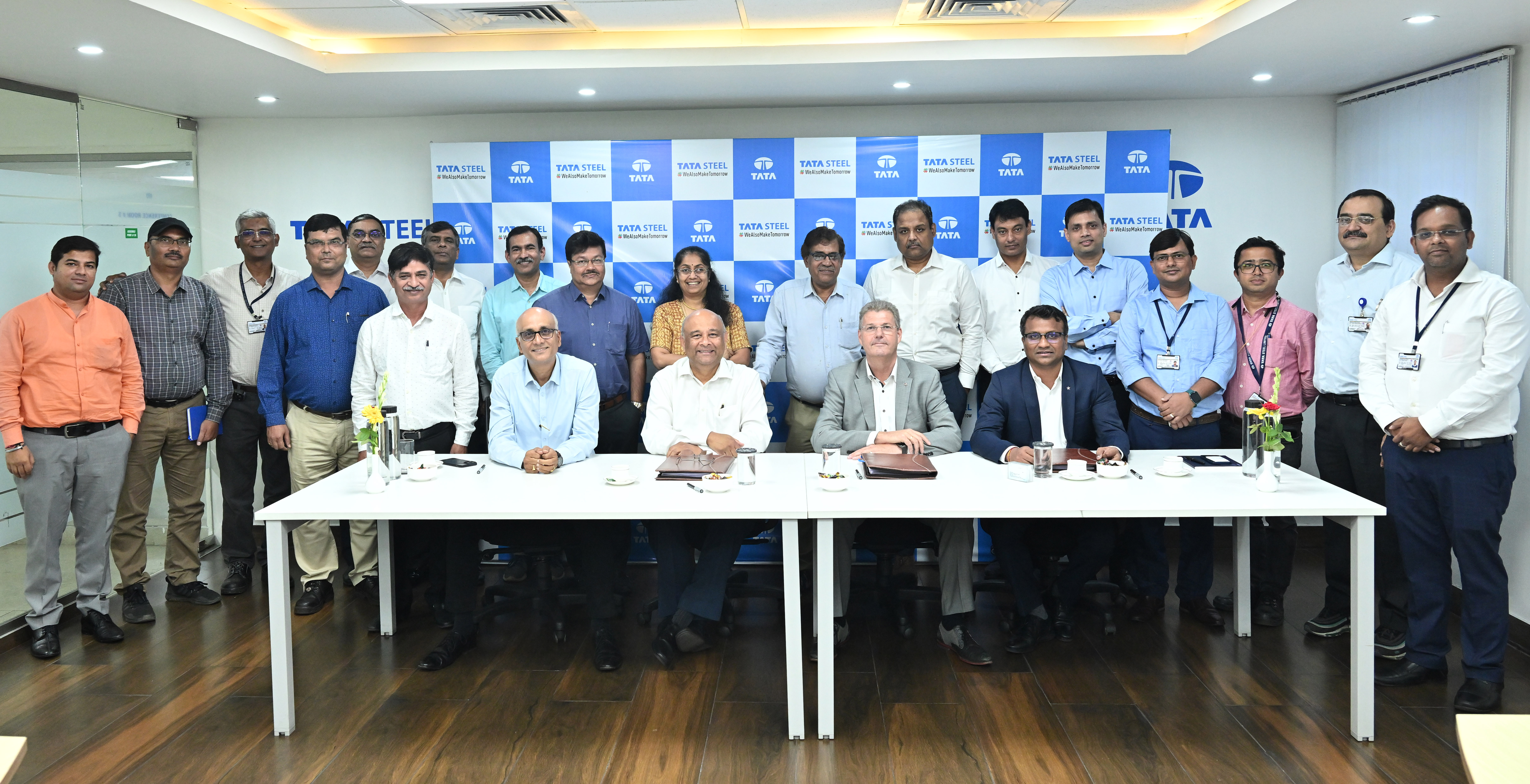 Tata Steel awarded a contract to Danieli Corus for the addition of a fourth stove to the existing hot-blast systems in Jamshedpur (H and I furnaces), as well as Blast Furnace No. 2 in Meramandali. The objective is to achieve greater operational and maintenance flexibility, while allowing for increased blast furnace production rates.
With 3230 m³ working volume, and nominal daily production design of 8700 t of hot metal each, these blast furnaces were commissioned in 2008, 2012 and 2014.
At the time of construction of the existing systems, provisions were made for such an expansion and the new stoves will be built in the available space directly adjacent to the third stoves.
The new stoves will be equipped with the proven Danieli Corus "mushroom" dome, with the dome refractories being supported independently by the steel shell. The design includes features that allow for refractory expansion, which have proven to be essential in achieving exceptionally long life-times with Danieli Corus hot blast stoves. The new burners will guarantee improved mixing efficiency and stability.
With hot blast stoves built around 40-50 years ago and still in operation in Europe, India, Brazil, and the USA, the technology selected for this project is truly "best in class".